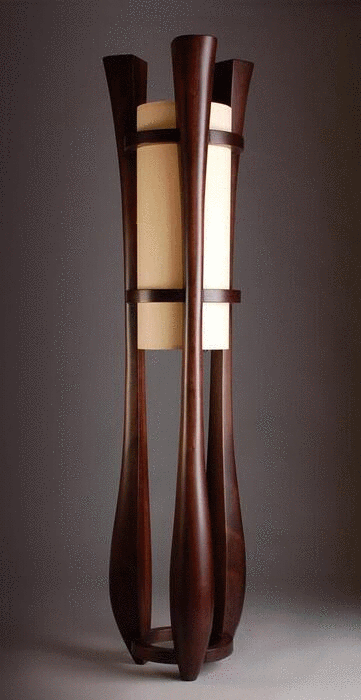 Thank you for visiting my website. The work represented here is the result of my own pursuit of aesthetics. The pieces exist because of my impulse to make them. The development of an object from idea to sketch to finished piece is a process which provides me with a great sense of wholeness.
My background is in furniture making as well as art. Everything is made with the best possible means of joinery for the situation. Metal fasteners are never used in any structural capacity. This ensures that this work will still be around long after I am gone.
I like to make things, it's really not any more complicated than that. I do not feel a need to make a philosophical or political statement with my artwork. I'll leave the philosophy to the philosophers and the fine writing to the poets, I'd rather be in the shop.